In a certain country of Southeast Asia.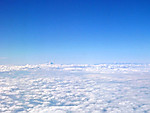 Last month I went to a certain country of Southeast Asia far away from Japan(I'm Japanese), taking videos and photos. It was first photography of this year and first photography overseas for me!

So it was very challenging and I had a good experience, learning many things from that! One of them is that WETLOOK is common around the world.(hahaha)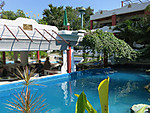 Usually I make it a rule to do a personal interview with a Japanese model before photography in Japan, this time I looked for a model in Thailand!(Though I have a great anxiety to go abroad with a Japanese model one day in the fufure.)

We(staff and I) had a hard time, but got a cute model somehow, took videos and photos in an outdoor pool of resort hotel, on a beach and in an exotic bathroom.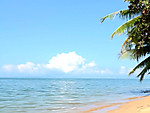 Now I have uploaded photos step by step on my instgram gallery, releasing first video clip ( pool scene) at the end of this month. Look forward to releasing!