New muddy work in this summer!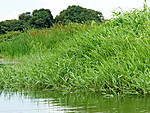 I didn't make muddy video clips in 3 years. I made muddy video clips in survival game ground 3 years ago, this summer I made new ones in a fallow rice field of the Kanto area in Japan!

It was first time for me to make a video in a fallow rice field. I was looking for a fallow or abandoned rice field for these several years. Yes, I realized my wishes!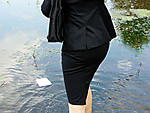 Today I show only 2 photographs. The former is taken near the fallow rice field, the latter is taken in the fallow rice field.
I will release first scene(video clip) in the middle of September.(about the 20th) Look forward to the releasing!